technology
Our technological platform is a cloud-based, modular and scalable solution, enhanced by automation and artificial intelligence mechanisms. FHNET ensures efficient management of the interactions and experience between all the players in the healthcare ecosystem: Provider, Institutional Client and End Client. Special emphasis is placed on financial flows and clinical information.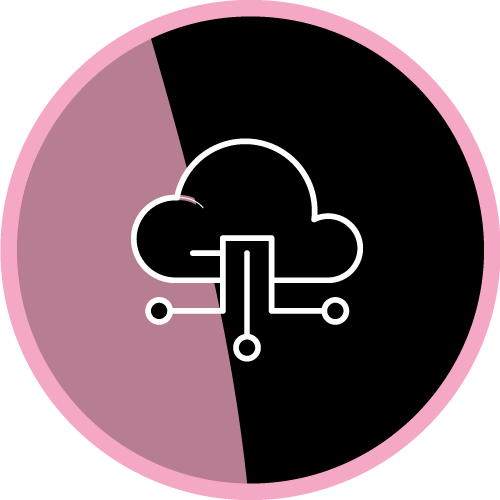 THE SERVICE PROVIDED
We are able to provide a holistic service, one capable of covering all processes related to the management of our Institutional Clients' healthcare products. This is done through our FHNET, a cloud-based, integrated, scalable and modular technology platform.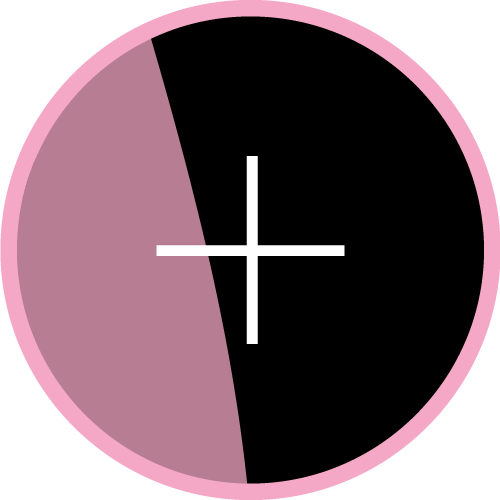 THE ADDED VALUE
In this case, the client will benefit from digitalisation and a high level of automation that will allow a more efficient and agile handling of its processes and, with this, mitigation of risks. This adds value to the business and produces a higher quality service provision to the end client.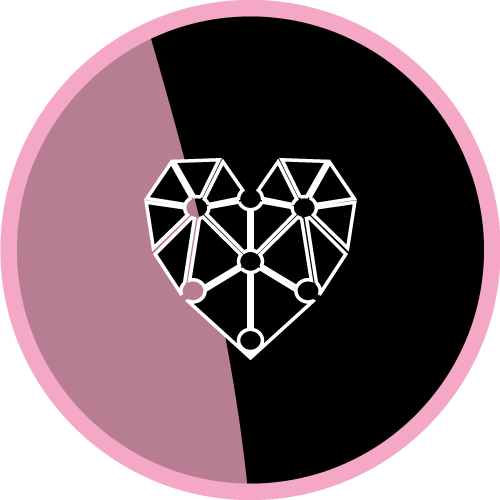 OUR SIGNATURE
We establish customised SaaS solutions based on a flexible configuration model, adapted to the Institutional Customer in question, taking into account their image, policies and internal rules. We guarantee platform customisation, seamless systems integration and training of the partner's teams for top performance of the functionalities provided.
We offer "Software as a Service" (SaaS) to the market, allowing our Institutional Clients to manage or operate their portfolios through the FHNET platform. With this solution, the client benefits from a positive and rapid return on their product, simplified management processes and a clear forecast of costs. This translates into rigorous management and control of their activities.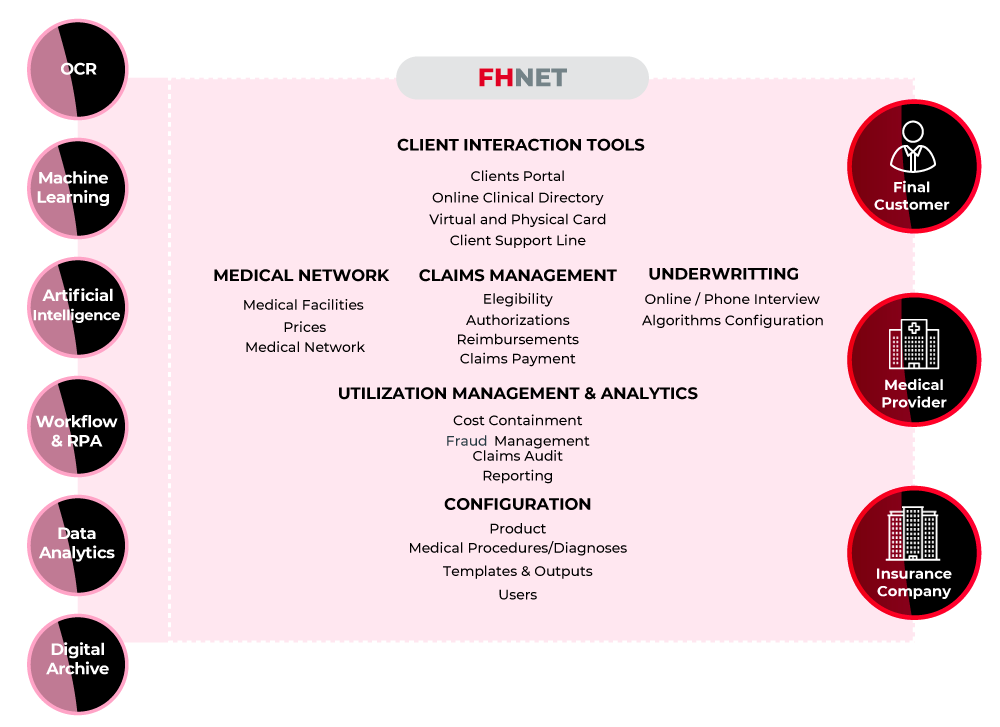 Investment in technological tools such as OCR, Machine Learning, AI, Workflow & RPA, Data Analytics and Digital Archive boosts the efficiency of all platform modules, resulting in a superior quality of service provided. The management of critical processes associated with a health product, such as Authorizations, Reimbursements and Payment to Providers, can be 100% automated and with real-time responses, while the identification of abusive processes or suspected fraud leads to a reduction in the rate of accidents.
This technology also allows us to customize the entire front-end provided to the partner: Corporate Client, End Client, Health Provider or even the Sales Team.